How to Get the Best Tenants for Your Rental Property in Groton – Tenant Screening Tips from a Professional

A good property management company does four things to make sure their owner attracts a high-quality tenant: we complete a credit check, background check, an eviction check, and process a thorough application. It's called tenant screening, and the process can ensure you get a worthwhile tenant into your property.
How Do I Get the Best Tenant for My Rental Property?
Our process is not meant to turn away potential tenants based solely on a credit score, but looking at the credit report as a whole is important when it comes to screening tenants. We look at a variety of factors to determine if a tenant is creditworthy, including outstanding credit lines, the score, and frequency of delinquencies.
Our credit reports are easy to read and decipher, and we can easily relay key information to property owners.
Generally, we do not accept tenants with past evictions. However, every owner is different, and he/she does have the ultimate say over whether to accept applications when there is a record of eviction. We like to remain flexible on these issues.
What a Background Check Covers
A background check is important because it gives you a way to fact-check based on what a potential tenant is claiming on the application. You may think you have the ideal potential tenant – a background check can prove it or save you from having to deal with a bad tenant.
Background checks will reveal past addresses of residence, rental history, and work history. Work history is a vital part of the background check because it shows you exactly how the tenant handles the responsibilities of a job and reveals if the tenant has a steady source of income.
Tenant Screening and Pets
When we are reviewing applications, we make a note if the tenant has pets. We always recommend allowing pets because it's a huge part of the marketplace. Our policy is to collect pet rent or pet fees to help cover the risks associated with allowing animals.
Consistent and Legal Application Process
The application will also tell us if the tenant can move in around our ideal move-in date. We want the property to be ready, and we don't want a long vacancy.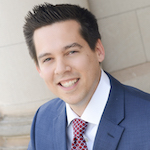 One of the most important things a property manager will do is protect you against a fair housing discrimination charge. They are able to handle tenant requests and applications properly. This is important, and something you should look for when hiring a property manager to lease your home. If you have any questions about tenant screening or anything pertaining to property management in Groton, please contact us at Pledge Property Management at (860) 887-2792 or email info@PledgePM.com.