Why You Should Work with Pledge Property Management
Pledge Property Management is a full service management company located in Bozrah, Connecticut. I grew up in the eastern part of the state, love this area and know many of the towns very well.
I'm also an experienced property manager. As a second generation real estate professional, I come from a portfolio of multi-family and condo properties that my family has managed for years.
I'm a member of the National Association of Realtors (NAR) and the National Association of Residential Property Managers (NARPM). My staff and I are bound by the ethical standards of both these organizations, and we're proud to be part of them. I'm also a top performing real estate agent in this area, so I can transition your house from a rental into a sold property when the time is right.
Pledge Property Management services residential accounts throughout the state and works with single family homes, condominiums, and multi-family properties. Whatever your needs, we have the services to back your property.
Talented Team Members
Our staff is loyal, trustworthy, a pleasure to work with and knowledgeable. Many of our team members have been here for more than a dozen years and are praised by our tenants and owners, who often tell me that they love calling in and chatting with our staff members.
Community & Relationships
We have been in business for a long time, and throughout that tenure we have established excellent ties to the community and great vendor relationships. We have subcontractors that can handle repair work in a number of areas, whether it's HVAC servicing, electrical work, plumbing, or site work.
Results and Reputation
Our process yields excellent results. We have an occupancy rate of over 98 percent, which we have maintained since the early 2000s. Our technology is cutting edge. We use a software-backed property management solution that offers a number of tenant-friendly options that include a tenant portal, an owner portal, online rent payment option, and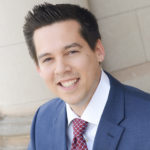 electronic signatures.
We would love the opportunity to work with you. If you have any questions about property management in Groton, please contact us at Pledge Property Management.
I would be happy to tell you more about how we can work with you.